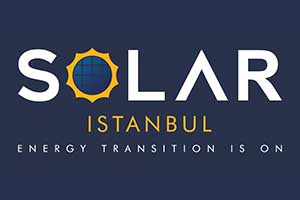 Solar Istanbul
Date: 23/03-26/03 2022
Location: İstanbul/Tuzla, Turkey
Saloon & Booth number: C-01
The price drop in clean energy technologies, the effects of global climate change and the large employment created by the solar energy sector will play a very important role in Turkey's near future. At the Solar Istanbul Solar Energy Fair, which will be held on March 23 – 26, 2022, the latest developments in energy storage, electric transportation and digitalization will be on the agenda.
---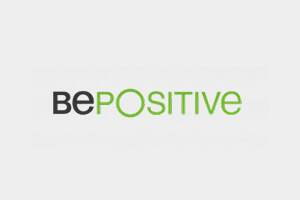 BePOSITIVE show
Date: 14/12-16/12 2021
Location: Eurexpo, Lyon – France
Saloon & Booth number: 2.1D60
As the only French trade show dedicated exclusively to energy transition matters and solutions, BePOSITIVE brings together all the building and energy stakeholders. BePOSITIVE allows the creation of networks of all the professionals in the sector.
---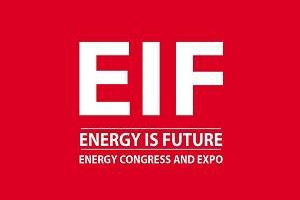 EIF INTERNATIONAL ENERGY CONGRESS AND EXPO
Date: 13/10-15/10 2021
Location: Antalya, Türkiye
Saloon & Booth number: Salon D-OFFGRID, Stand No: 12
The 14th EIF World Energy Congress and Fair is a platform where various issues related to energy production in the world and in Turkey will be discussed. The purpose of EIF 2021 is to evaluate various energy sources and energy markets with all their dimensions and to create an environment where the latest developments and applications can be discussed in many aspects.
---
The smarter E Europe Restart 2021 (Intersolar)
Date: 06/10-08/10 2021
Location: Munchen, Germany
Saloon & Booth number: Hall 5, Stand No B5.257
Intersolar Europe is the world's leading exhibition for the solar industry and takes place annually at the Messe München exhibition center in Munich, Germany. The event's exhibition and conference both focus on the areas of photovoltaics, solar thermal technologies, solar plants, as well as grid infrastructure and solutions for the integration of renewable energy. Since being founded more than 30 years ago, Intersolar has become the most important industry platform for manufacturers, suppliers, distributors, service providers and partners of the solar industry.
---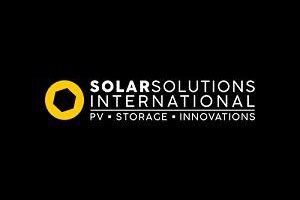 Solar Solutions International
Date: 28/09-30/09 2021
Location: Haarlemmermeer, Netherlands
Saloon & Booth number:
As an exclusively B2B trade show, Solar Solutions International offers both exhibitors and visitors the chance to network at the highest level. Green Heating Solutions, the largest trade show for sustainable HVAC technology in the Benelux, is held simultaneously. This way this way a single visit gets you up to date with all of the developments in both sustainable energy and heating.