Huawei provides Smart PV solutions over 30 years of experiences in digital and electronic technologies. The company is the largest inverter supplier from 2015 to 2019 globally for 5 respective years. That is very strong proof of the acceptance and trust of the market for Huawei technologies.
Huawei offers the most efficient inverters, reliable and grid-supporting Smart PV plants and assisting customers maximize the return of investment over the plants' lifetime.
The NetEco is a monitoring software for Huawei PV inverters. It allows PV investors to view the running status of PV inverters and efficiency rate of the complete plant anytime and anywhere via apps.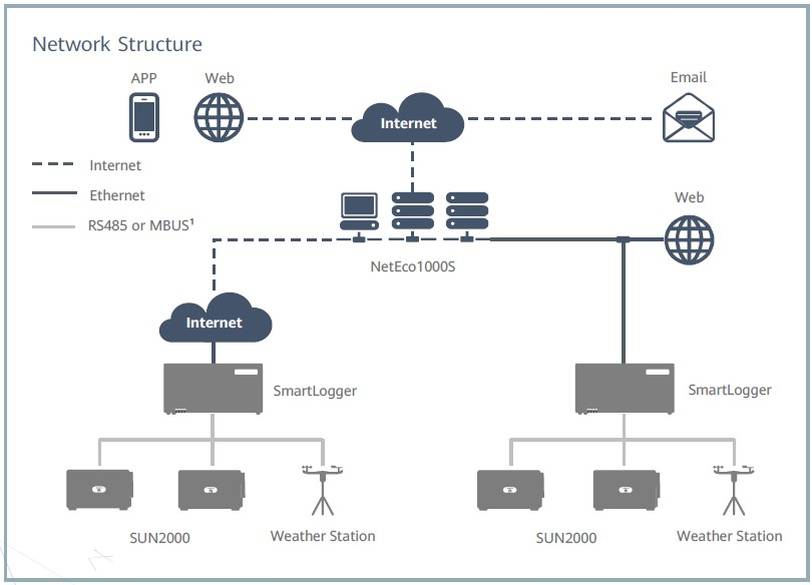 Huawei Weather Station provides the required data to the NetEco software through SmartLoggers. The sensors collect the weather data and send it to SmartLogger on single cable by RS484 with Modbus RTU protocol. Huawei Weather Station includes following sensors;
Huawei Weather Stations includes above sensors but not limited, wind direction, humidity and atm. pressure sensors can be connected to the weather station. You can reach more information through this link.
After installation of the sensors at site, our engineers provide remote setup services to make Enspire and NetEco settings for Huawei Weather Stations. Then the customer will be able to monitor his investment efficiency rate same as below screenshot. Above %85 efficiency rates can be acceptable for complete PV Plant. You can contact us for your questions and inquiries. Seven Sensor offers worldwide delivery service.