GoodWe, the Chinese company, is a manufacturer of inverters and data-logger, named Ezlogger, dedicated to the platform for monitoring and management of PV installations.
As the objective is to come up with the optimal solution for monitoring PV systems, GoodWe Ezlogger Pro is connected to the RS485 port with the standard MODBUS-RTU protocol, which is compatible with most weather solutions on the market.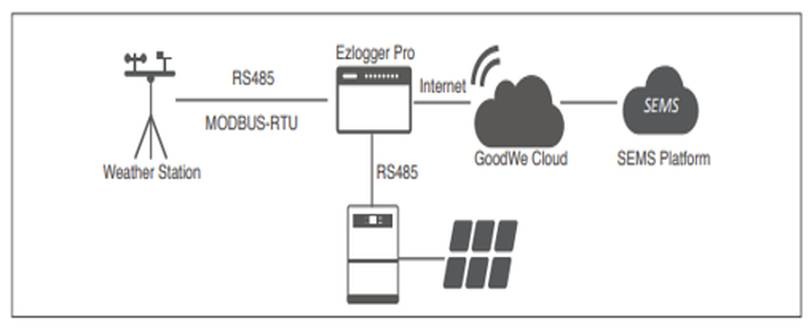 The GoodWe weather station is a set of sensors to measure weather conditions such as the wind speed sensor, the Ambient temperature sensor, the module temperature sensor and the PV Reference Cell. In addition to our standard set, a Wind direction sensor with Modbus RTU output can be connected to the GoodWe EzLogger.
How it Functions?
Typically, the system converts the weather data it receives from the sensors into an output signal according to the data logger's request. It then transmits it to the monitoring system. The data can be transferred to EzLogger Pro via RS485 with Modbus RTU protocol.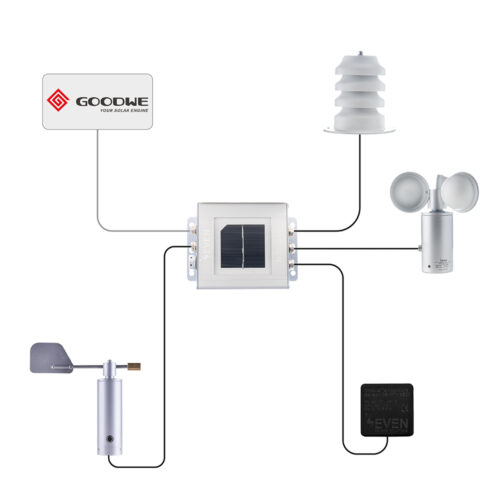 ProMate and Sems Portal
Once the sensors have been installed on the tray, the monitoring system must be carried out. This is why our engineers are authorized to provide a remote setup using the SEMS portal and ProMate, the configuration tool of Goodwe Ezlogger Pro. Then, the rate of efficiency of customer's investment will be easy to control.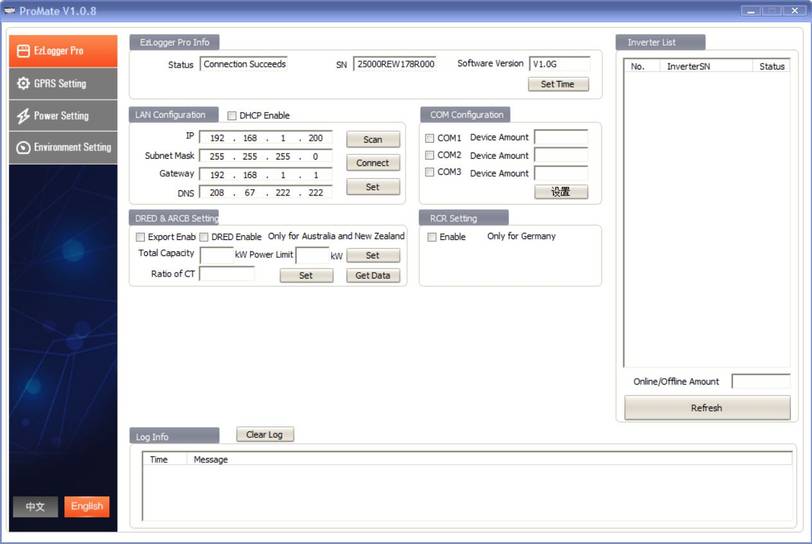 How to purchase?
Customers must first decide what they are looking for, which means, do they want the whole set or only parts of it. Then, they contact us by email or phone.
Customers have the choice to purchase the standard set–including the irradiance sensor, Ambient temperature sensor, Module temperature sensor and the wind speed sensor–or to select the sensors they need to acquire (e.g. removing some sensors from the standard package and/or adding others such as the humidity sensor and the wind direction sensor).
After negotiating the terms and discussing the technical details, we send the order by Express Air Freight, which is delivered to the customer's address in 2 to 3 days.
Last but not least, try to keep in touch with the manufacturer. You never know when you might have a question or even need advice. Our engineers are therefore at your disposal to provide you with information on anything you may need.