Bluelog Weather Station
SEVEN provides a complete set of weather station compatible with Bluelog dataloggers. It contains the required sensors for monitoring Solar PV Plants by using VCOM Monitoring Portal. SEVEN weather station communicates with Bluelog datalogger via SunSpec.
The required sensors in your weather station
BLUELOG WEATHER STATION'S COMPONENTS
The required sensors for the BlueLog meteorological station are as follows:
PV pyranometer, with Modbus RTU Output, is made of a monocrystalline solar cell connected to a high-precision shunt. This irradiance sensor must be placed away from any kind of obstacles, and it contains an internal cell temperature.
Ambient temperature Sensor, with Digital Output, is mounted inside a solar radiation shield which has four aspirate plates allowing air to pass freely. In fact, this shield is used to protect the ambient temperature sensor from any kind of irradiation.
Module temperature sensor, is used to measure panel temperature values in (° C). In addition, it offers an economical solution for solar power plants and universal applications.
Wind speed sensor, with Digital output is used to measure wind speed in solar power plants, and to provide the data to the Bluelog.
Wind Direction sensor, is used to measure or report the direction from which the wind blows.
COMPATIBLE SENSORS FOR VCOM MONITORING SYSTEM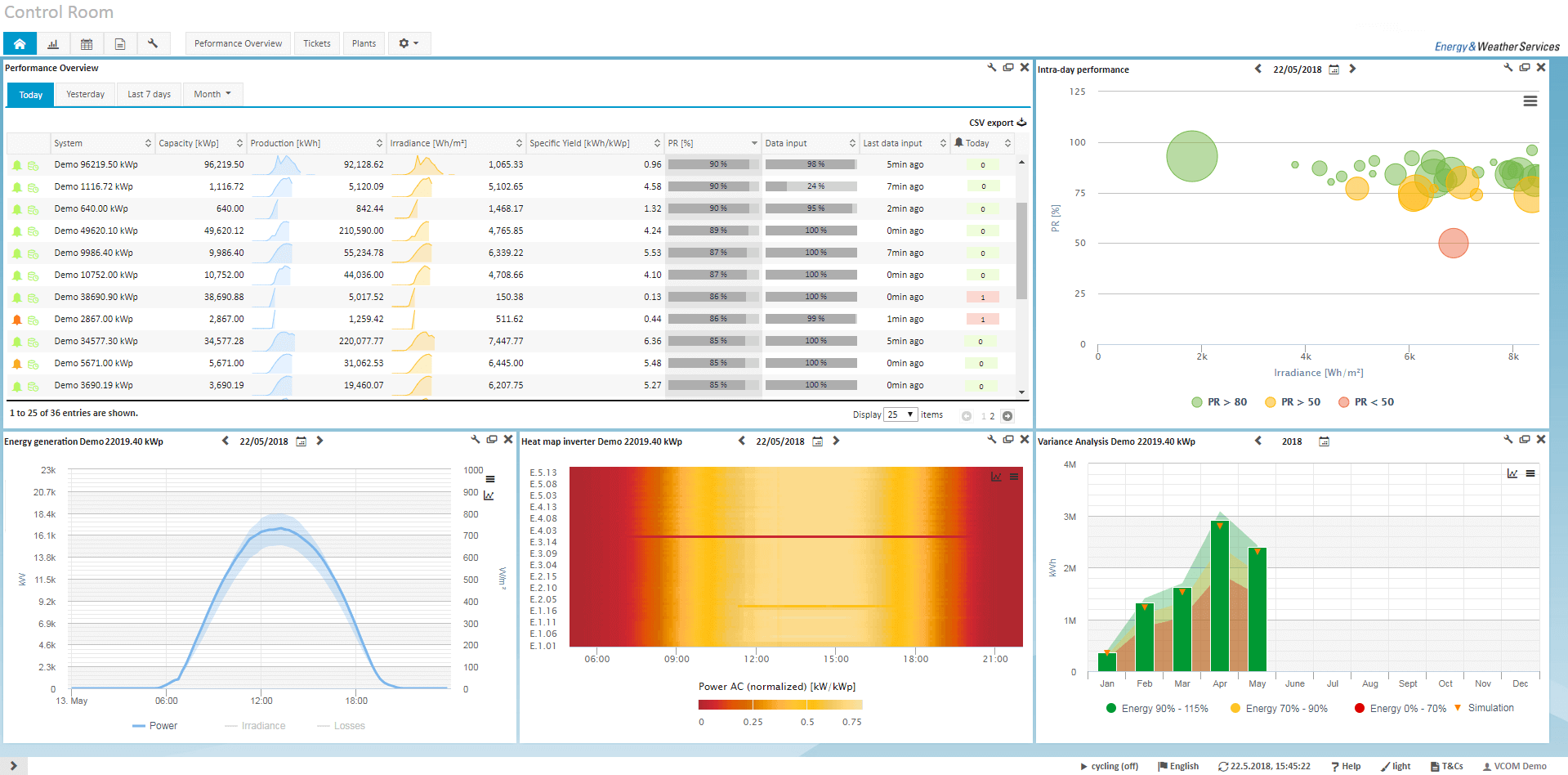 The BlueLog is a programmable device that records individual values and series of measurements over a long period of time. It collects all relevant data for the monitoring of the solar system. This Datalogger also offers a wide range of interfaces and functions for the control of PV systems.
The virtual control room or VCOM is a monitoring system for photovoltaic installations. It allows to quickly locate malfunctions in case of failure and to eliminate them efficiently. As it graphically shows the performance report and the thermal map. In addition, it compares the actual and theoretical production by using the data received from our sensors. VCOM allows mobile monitoring via iPhone and Android application.
Thanks to the graphical user interface, the Datalogger can be quickly and simply configured locally or remotely via VCOM.
SET UP FOR BLUELOG DATALOGGER
SEVEN Weather Station is fully compatible with Bluelog Series as it is SunSpec compliant. During installation, if you face any difficulties, SEVEN engineers are available to provide you with a remote setup service and information on anything you may need.